The following is a collection of complaints that have been posted on the various scrapbooking forums or emails that have been shared, these are just the tip of the iceberg.
More complaints can be found at the bottom of the articles published in
The Shelbyville NewsSee links to the left under Complaints
Sharon K – August 5, 2007 - email
Hi - I'm not sure how much help any of my "foursome" would be, as we FORCED him to refund our deposit before we left the motel premises and watched him refund the money through a PayPal account. We did stop at the Shelbyville Police Department and file a report with them as to what this guy had going on.
I think our police report may have precipitated an article published in the Shelbyville newspaper about his operation. It was published on 8/12/07 and someone posted it on the TwoPeas forum page, if you haven't already seen it.He (Craig) told us that his "retreat" was 4:40 hours from the Detroit area. We all live about 40 miles north of the City, so we planned for a four-hour drive.
The day before we were to leave for our wonderful experience at the "world's premier scrapbook retreat", I visited his website (which I hadn't done since we booked the trip months ago) and read that the pictures on the website were of the "old premises" and that they had moved to a new and grander site, yet not giving any specific details or addresses.
This didn't sit well with me and I contacted the person who booked our trip. She said she put a call in to Craig and was waiting for him to call back and confirm the situation. He called her LATE Sunday night and assured her that all was fine. He told her to call him on his cell phone when we got to a certain point and he would "walk us through the rest of the directions because you couldn't trust an internet map to be accurate".
Well, 7-1/2 hours later, per his instructions, we arrived at the Lee's Motel in Greensburg. The place was hot (the temperature outside that day wa s about 100 degrees and they were in the throes of an official heat wave) and it was DIRTY and SMELLY.
When we asked for Craig, the lady behind the desk said he had been there "over the weekend, but wasn't there [now]". We asked a staff person and she didn't even know who he was. Needless to say, things were not looking up. Craig showed up about 5 minutes later, running in sweaty and hurried. He said he had been sitting at a red light "just outside".
We all suspected he was in his vehicle watching to see who would show up, in case of a sting-type operation by the authorities.We came to this conclusion after the events that transpired next.
He showed us to the "crop room" which was a dirty conference room in the motel. On a table sat a jar of pickles, an unopened bag of chips, half of a pitcher of tap water and two slices of pound cake in a "reduced for clearance" plastic container such as you would get at Walmart. I suspect this was leftover from the two unhappy guests who were there previous to us. He also had a web cam hooked up at ceiling level. When my friend and I asked him about it, he said it wasn't on (however, the lights were on ...). We immediately told him we DID NOT WANT TO BE ON ANY WEBCAM.
He gave us keys to two rooms and we went to the rooms to speak privately. The rooms were unacceptable to any of us, as was this ENTIRE situation.
We demanded our money back at that point and he became very angry and belligerent. When I asked him why he didn't call us to tell us there was no longer a retreat at the dairy, but in a dirty motel, he became very angry and told us that we "all know what a hotel" is like.I informed him this was not a HOTEL, but a motel, and we could have made better accommodations than this five minutes from our home.I also told him that this was definitely a "BAIT AND SWITCH' scam.
He became increasingly more agitated with us. A s I said, we forced him to refund our money and we left.We COULD NOT BELIEVE what we had just experienced. My friend who booked the trip was almost in tears and said she didn't know if she was going to vomit or faint.
One of my friends had the presence of mind to write down his license plate number, which we gave to the police and they immediately identified him. They said they couldn't do anything for us because he did refund the money, but that they were going to file a report with the Greensburg Police Department which, they determined, was where the motel was.
I DO NOT WANT ANYONE ELSE TO HAVE ANY EXPERIENCE WITH THIS GUY. He appears desperate and desperate people do desperate things. We shudder to think of the web cams that may have been in the rooms he booked. HIS WEBSITE SHOULD BE SHUT DOWN, if at all possible. If you need/want any further information, just e-mail me again. Sorry for your bad experience too!
S.
Yahoo Local Postings

sothmbel1 – 07/28/2007

Don't Do It!: Made plans to go July 2007. My deposit was accepted on the spot, but the owner never once comfirmed reservation, even after several attemps by e-mail and phone. Found out later that there were health department, and zoning issues with the place, and it was even closed for a time. Thank God I paid with American Express and I got my money back
a Yahoo Local User – 02/05/2007
Run Away As Fast As you can!!!!: This place was horrible. It was nothing like what is advertised. There is no scrapbook hostess, just a man running a house for scrapbooking. He was very creepy. There was not much food offered and the place was very dirty. There were only 2 bathrooms for 16 people. The man in charge of the place was very weird and lied over and over again throughout the weekend. We felt very unsafe. Do not go to the retreat. I would have rather lost my deposit than go there
Jennys3121 – 01/30/2007
Terrible experience: I was going to stay there last year and called and called trying to confirm my reservation. I started getting nervous, and when I finally did contact the owner, he was so rude. He sounded totally drunk on the phone.After that experience, I tried to cancel, but I ended up losing my money.I would not recommend this place to anyone.
Sallymae2233 – 01/25/2007
DON'T Do It: My girlfriend and I stayed there a couple of months ago and it was awful!The food was pretty good, but I didn't feel safe. The guy that runs the place is creepy. Always hanging around and never bathing.Not to mention we peeked in a room downstairs, Chickens! In the house. That can't meet the health dept rules. eekk!All I have to say is RUN AWAY!
Off the TwoPeasinaBucket Message Board
Hoosiermom
My friend and I stayed at the Dairy this spring, or as we now call it the "Olde Geneva Scary." It came highly recommended by people who stayed there 1-2 years ago but has gone downhill. It was filthy, the guy gave us the creeps, and the downstairs portion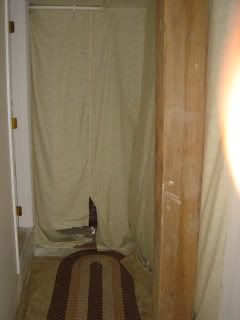 wasn't finished so I'm sure there's some pictures on the internet somewhere of me taking my shower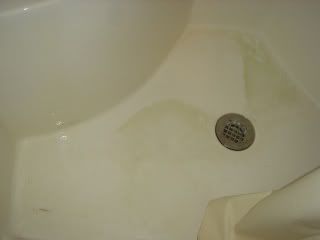 ! kidding, hope not!
Afterwards other women who attended the retreat notified the State Board of Health who shut him down as well as the State Prosecutor. His website is wonderful and still up and running so I'm assuming he's stealing the deposits now from people. The food was all from Wal-mart and leftovers and the fridge and oven were disgusting.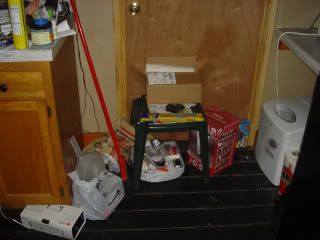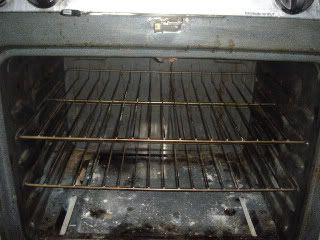 (I shop at Wal-mart and have no problem with that but for the money we were paying we shouldn't have had to eat bad leftovers made from generic brands!). Warn everyone you know not to go there! I heard some of the women were using their credit card companies to help them get their money back.
Dirty bathrooms,
eating dinner at 9 p.m. & lunch at 2 p.m. and dead bugs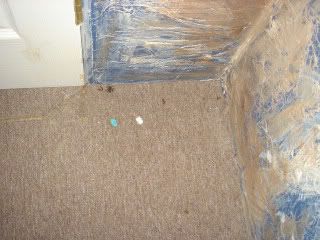 in your room are okay with you then you will probably not like this place. The owner refused to discuss issues with the women at our retreat when they approached him and the credit card company who refunded one woman's money said he was "so vile on the phone with them, calling the women vulgar names," that they felt justified in giving her money back
Off the Scrapbook.com Forums
creativedesign
I am so glad I found the posts about Olde Geneva Dairy! I have been so angry for a year, and there weren't any posts. I'm so glad there are now.I had a terrible experience. I booked the place through his website, then I found out that it was his ex-wife running the place (with a different website) and that he was fraudulently accepted my payment. He wasn't supposed to have anything to do with the business, but was taking reservations and money just to try to mess with his wife and take peoples money.I reported it to the police, but didn't get very far.I have a family member who is in law enforcement. He found out that Craig (first real name is Anson) has a police record with multiple felonies including battery.I would not recommend this place, you will likely have a bad experience or lose you money all together.
cincyMOMS.com
AnadRmom – posted 08/09/07
I have to comment on Olde Geneva Dairy. I went with 4 friends in June of this year. We kept noticing during the month before that the website mentioned some "zoning issues" that had come up and that we may have to be at an alternative site. On the web site it stated that it all should be cleared up by the end of June (when we had reservations), but just a few days before we got an email stating that we would indeed have to be at the alternative site. It turns out that the alt. site is a Lee's Inn that is old and dirty. The room for us to scrapbook in was a conference room that really was not big enough for the 10 women that were there. The hotel room that my friend and I shared had 3 lamps with burnt out bulbs. The maids did not make the beds as part of "Craig's services". My friend even had a maid steal her People magazine that she had not even read yet!! Another group of ladies had been to the Dairy before and expressed our disappointment to Craig and we were able to get a $75 discount on the weekend.It now seems that all of the things that we were being told about the "zoning issues" were flat out lies. I don't know how someone can run a business like this! The good news is that I did get a lot done and got to spend some quality time with my friends. I will never go back, especially after reading the other posts in this thread. I ask anyone who is considering booking a weekend at the Dairy to really consider all of the information and proceed with caution!!
About.com
cd14boys posted on 02/13/2007
Warning - Do not go to this weekend retreat. If you've made reservations, losing your deposit is totally worth not going. I went with two friends this past weekend and we were there long enough to take a look around, take pictures and leave. Two other women left before we got there and the two remaining were women were also going to leave. This place is run down, absolutely filthy and not at all what it looks like on the internet. There was a strong smell of sewer, it looked like a junk yard on the outside, piles of what I assumed was clean linens and towels on our stripped beds, rotten fruit on the dining room table, a ceiling fan/light with one working light bulb. The 'spa' was a desk with a few bottles of nail polish and a homedics foot tub. I can't stress enough how awful it was. Please don't go and please warn your fellow scrappers. We drove from Michigan and arrived around 5:30 p.m. and there was still no way we were going to spend the night. Plus, it's a creepy guy that runs it - not two women as it states on the website.
A Cherry On Top
lisalrrb – posted on 08/23/2007
A friend of mine nearly lost $700 to this guy. She and friends were supposed to spend a weekend there just 3-4 weeks ago but he became unreachable. Then they did some more investigation and discovered they were being swindled. She called the bank and he had just deposited the check but it was still being processed and they were able to stop payment on it. It was a close call for her.
It Is All About Me Blog – posted 07/19/2007
We were suppose to go to a place called
Olde Geneva Dairy
in Flat Rock, IN. All I can say about that place is "DON'T GO!!!! The owner basically makes his money by collecting the deposits. But he never confirms reservations, would not return phone calls, e-mails. And if you are lucky enough to get any kind of response from the guy, he is mean, rude, and bitchy.
Communications between Mr. Bridgers and Potential Retreaters May 2007 (grammar and spelling has not been changed from the original message, email addresses have been removed)
Date: Fri, 4 May 2007 07:50:15 -0700
From:
genevadairy@yahoo.comSubject
:
Re: Olde Geneva Dairy
To:
genevadairy@yahoo.com
The (state) person you quoted was copied on the email you were just sent. SHE HAS NOT RESPONDED. She was mis-informed and we do not hold her accountable at this time assuming she has since been updated. We have emailed her weeks ago and she also has not responded to that. Once again, our retreat has been approved by the local board of health, always has been, and to say different would be un-informed.
This "man" thing or "man" problem you have is unbelievable by the way. Best wishes with that and to your husband if you still have one.
NO REFUND. (As our policy clearly states) Any further derogatory or harassing emails with be dealt with by every legal means at our disposal. I pray for you that you may get over the "man" problem and move on with your life. At last I checked for now our species could not exist without them as much as you obviously wish it weren't so.
PS - Hopefully you won't mind, but I am posting a few excerpts from your emails on the wall of our crop room. Many of the ladies have gotten a kick out of your attitude about the "man" thing.
Linda K (email address removed) wrote:
Unfortunately, I have to take the words of a state regulatory agency over your own. "According to Shelby Co everyone thought it was closed, including his attorney, after he divorced his wife who was the pervious owner. " and "At this time, the business is red tagged (closed) because it is not zoned for this business, it does not have fire safety much less all the things needed to run a "hotel" or serve meals. They are being issued a cease and desist order. It is more than a B & B."
I respectfully REQUEST the return of all fees and deposits associated with the planned June 15-17th retreat. Regardless of what wrong or mistake you think has been made, you can not expect clients to take your word over that of an official state agency. Additionally, you have 2 recent citations from the Better Business Bureau for similar issues. While you try to work out the problems you have with the state and county, it is in your best interest as a business owner to do the right and honest thing.
Because as the saying goes, "you catch more flies (clients) with honey than with vinegar." -- Linda K
Date: Thu, 3 May 2007 18:14:45 -0700
From:
genevadairy@yahoo.com
Subject: Olde Geneva Dairy
To: Linda K. CC: BrandyB; Madonia
Hello all Turns out that the owner of Olde Geneva Dairy was originally aproved by the local health dept. and always has been (Cert. on file) and that has never been the problem. It also turns out that the other scrapbooking retreats opperating in the state of Indiana have had similar zoning issues as the "Dairy" did.
It has never been an issue of "health." We are cooperating with the local athourities to make sure that we are not giving any false information what so ever to any potential patron. They are all copied on this email, including our local zoning board pres.
ONCE AGAIN IT HAS NEVER BEEN AN ISSUE OF "HEALTH" AS THE LOCAL HEALTH DEPT. HAS APPROVED OUR FACILITY ALWAYS IN THE PAST. ONLY A MATTER OF ZONNING. THE RETREAT ITSELF MAY NOT NESSESARILY EVER CHANGE AT ALL.
The statement that --- Linda (removed) Given this information I am official requesting that all monies associated with the June 16th 2007 weekend retreat be refunded including the deposits. Failure to return this money will result in complaints being filed with this agency as well as the Better Business Bureau.
Thank you for your prompt attention to this matter.
----- Original Message -----
From: Vargas, Shirley K
To: Madonia
Cc: Gala, Dhansukh L.
Sent: Friday, April 20, 2007 8:12 AM
Subject: Olde Geneva Dairy
Good morning Ms. Madonia,
Thank you for your complaint on the above firm. It has stirred quite an investigation. I have been working with the Shelby County Health Department and it seems that the owner recently opened this business without contacting all the proper agencies. According to Shelby Co everyone thought it was closed, including his attorney, after he divorced his wife who was the pervious owner.
At this time, the business is red tagged (closed) because it is not zoned for this business, it does not have fire safety much less all the things needed to run a "hotel" or serve meals. They are being issued a cease and desist order. It is more than a B & B. This case will not come before the zoning commission until June. I have reminded them to address the website and false advertising also.
I hope you and your associates have not experienced any foodborne illness. We have not received an reports of illness to date.
If you need anything else please let me know, otherwise you can direct any further questions to Robert Lewis, 317.392.6470, who is working with all the agencies involved in this investigation.
Shirley K. Vargas, SupervisorWholesale Food ProtectionPhone: 317.233.7718Fax: 317.233.7334e-mail:
svargas@isdh.in.gov
Gerry G. – February 2007 - email
We traveled from Battle Creek, MI to the Olde Geneva Dairy in February 2007. Shortly after we traveled through Fort Wayne, IN, we received a call from Craig (as he identified himself) to make sure we weren't lost and to let us know that had to run an errand and he may not be there when we arrived. He told us to make ourself at home, let us know which room we would be occupying and told us that he would carry in our belongings when he arrived. He actually called us numerous times to make sure we weren't lost. We found out why later.
When we arrived
the outside didn't look at all like it did on the website - for one thing, there was barely enough room to park between the building and the road.
By the way, an SUV was pulling out and leaving as we arrived.
We went in and were welcomed by the smell of sewage, rotting fruit and warm salad dressings on the dining room table and clutter-filled kitchen countertops and sinks. Spa? It was six bottles of nail polish, a Sauder desk and a Homedics foot tub! We found that our room contained three stripped beds with a pile of what we assumed was laundered, wrinkled bedding and towels. We were starting to get ticked! The attached bath was also in no condition for guests. What do you know, one of our cells rang and it was Craig. We voiced our concerns and he assured us that the sewage smell was from some recent construction and the maid had called in sick, but he was on his way to pick up some one to clean.
We went upstairs to the cropping room (full of junk piled in every corner) and found two very lovely country club types from Cincinnati (Hmmm...was it really as bad as we imagined?) They told us that the SUV we saw pulling out contained a group of women that decided to leave because of the conditions. We discussed how we felt scammed and they said they didn't feel safe (did I mention that none of the bedrooms had locks on them?) and if we were leaving, they were too.
As we were leaving, Craig the proprietor still had not arrived, he called one of our cells. We let him know that we had no intentions of staying. He gave us all sorts of excuses and told us that if we stayed just one night and still felt the same way, he would refund our deposit. A $75 deposit was not worth staying in that filthy dump.
The condition of this place was not the result of the maid not showing up one day. He is intentionally scamming people and making a living off deposits.
Thankfully, we had the resources to try to make the best of the situation. We went on to Carmel, stayed at a beautiful hotel and met some wonderful people at a scrapbooking store named Memoirs. I would also like to thank the people at Cropadoodle for referring us there. (Cropadoodle was booked and couldn't accomodate us on such short notice, but there were so very helpful). There really are reputable retreats out there. Unfortunately, we picked the wrong one.
Gerry G –February 2007 – Dispute message sent to PayPal
I desire my $75 deposit back on the grounds that the 'retreat' was not at all as it was represented on the internet. It was dirty to the point of unsanitary, run-down, and smelled of sewer. Laundered (?) linens and towels were in a heap on the unmade beds, the toilet tissue holder in the bathroom was falling off the wall, the liquid soap bottle was empty, a bowl of rotting fruit was on the dining room table along with bottles of salad dressing left from the lunch that was served hours prior to our arrival. This is not what we expected after being on the road for four and a half hours. The pictures that we took of the conditions on the inside and outside look nothing at all like the pictures that are posted on the Olde Geneva Dairy website. I feel that we were intentionally misled, especially after speaking to women at a scrapbook store in the area who stated they were met with the same conditions in April 2006
Shelly – January 2006

My experience, while horrible, was nothing compared to what I'm reading!! We were there when his wife still had it (Jan. '06). She was a treat! She didn't follow through on anything she promised and was barely even there. She told us of his abuse and all the money they had (his private jet and her 6 ct. diamond ring). We had no running water/toilets all day Saturday and were woke up by men working in the kitchen installing a door at 7 a.m. I had the worst pedicure in a pan of bottled water they warmed on the stove. She said she would pick up things we needed and be right back and then return 12 hours later without the items. Just an all around nightmare!! Kim, who did the cooking, was great!!
A slide show of photos that have been sent to us by actual retreat goers.